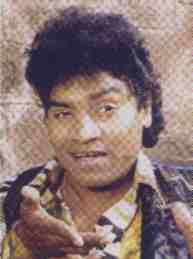 JOHNY LEVER(KUCH KUCH HOTA HAI):
All the credit for my performance goes to Karan Johar. He's a wonderful director who knows exactly what he wants and inspires his actors to give thier best.
(JAB PYAR KISISE HOTA HAI)
Comedy seems the easiest thing to do. But it is only when you perform in front of the camera and perform it naturally,keeping in mind that you will make people laugh with this scene,that u will realise how much effort goes into it. I was satisfied with my performance in the film.